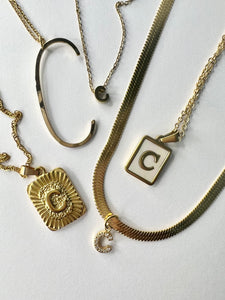 looking to spruce up your current set of initials? look no further! we now offer a 12 letter refill!

the letters that are included are: a,c,d,e,h,j,k,l,m,n,s,t.
if you are looking for a different variety of letters, feel free to send us a message.

every piece of jewelry is handcrafted and/or assembled at bubs & sass. we pay a lot of attention to detail and want our customers to be happy! please reach out if we haven't accomplished this. all of our products are nickel and lead free.

thank you for choosing bubs & sass. we are so very grateful.